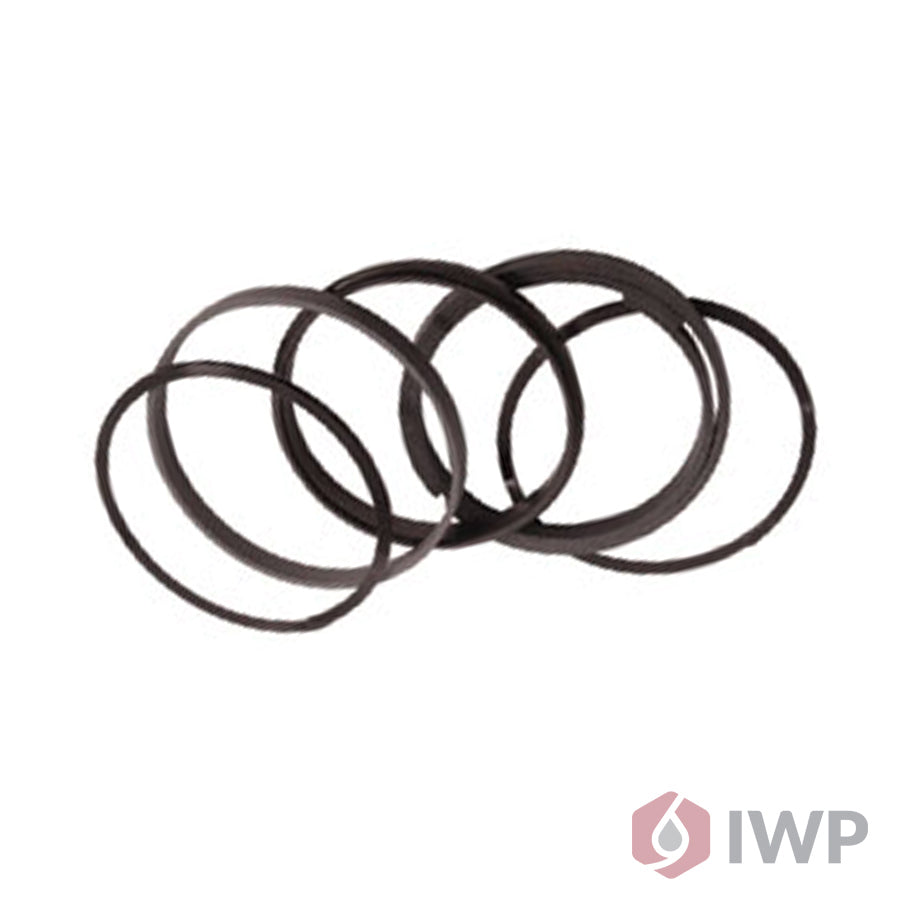 SEAL KIT, HYDRAULIC PISTON - H2O Jet-style
Seal Kit specifically for the H2O Jet-style hydraulic piston with 3-bands. (The kit for IWP's 3-band hydraulic biscuit is #K0094.) The 3-bands give the hydraulic piston much greater stability so is better for the low pressure cylinder and high pressure seals.
Requires ring clamp to install piston into cylinder.